Are you a real Bellingham United FC supporter?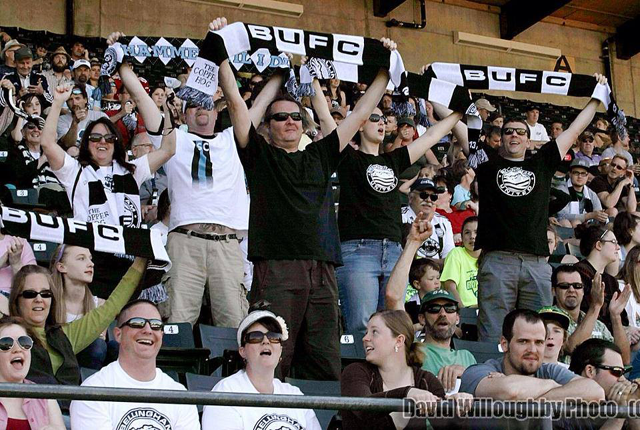 You know you're a "Hammer" if:
You have a BUFC decal next to your bumper sticker on your Subaru, that says "my other car is a bicycle"

You sleep with a BUFC scarf around your neck and trusty hammer at your side

You consider a stop in to Man Pies at 2am a late dinner or early breakfast

You watch soccer on the spanish channels without subtitles

You wake up at 5am on Saturday to make it to the pub to watch international soccer

Your bicycle has a BUFC spoke card in the spokes

You have a stool at The Copper Hog with your initials carved on it

You're over 30, hydrate with beer and plan on trying out for BUFC next year

You are considering getting the BUFC crest tattooed on your body for "free admission for life"

The most important thing to you is representing the City of Bellingham with pride!
If you have diagnosed yourself as a die hard fan of the "Hammers" than you should definitely consider joining the
BUFC Black & White Army
, the official supporters group of Bellingham United FC.